Cosmetic Dentist for Santa Rosa & Petaluma
---
Cosmetic Dentistry Procedures Offered
Sonoma Smiles performs several cosmetic dental procedures at our office in Rohnert Park that will help you improve the look and function of your teeth. Read on for descriptions of some of our most common procedures, and schedule an appointment with Wayne Sutton, DDS to learn more.
Porcelain Veneers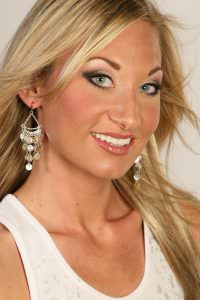 Porcelain veneers are handcrafted, custom-made, thin shells of dental porcelain placed on your front teeth. They are stain resistant and custom tinted to blend with surrounding teeth.
Veneers can dramatically transform your smile by correcting flaws like:
Chipped teeth
Cracked teeth
Gaps
Misalignment
Misshapenness
Stains or discolored teeth
---
Cosmetic Dental Bonding
Chips, stains, gaps, and cracks on your front teeth can easily detract from an otherwise attractive appearance. But if you're hesitant about investing in dental veneers, consider cosmetic bonding instead. Although bonding doesn't last as long as veneers, it is generally faster and less expensive than bonding. Plus, like veneers, bonding resists stains, so it holds its natural-looking color.
How we can help: Your dentist will use the same custom-tinted, liquid resin used for white fillings for the procedure. Once he or she has prepared your tooth or teeth, your dentist will tint the resin to blend with the existing tooth enamel and apply it as needed. A soft light will then harden the substance, and your dentist will sculpt and polish the newly shaped tooth so it looks completely natural.
---
Cosmetic Orthodontics
You may associate braces with middle school or high school students, but more adults than ever are turning to orthodontics to improve their bite and reposition their teeth for cosmetic reasons. Modern braces, such as Invisalign, can be made from clear or tooth-colored structures, and some can be effective in as little as six months.
---
Lumineers
Are you looking for that Hollywood smile? Patients who want to focus on tooth preservation by minimally altering their natural teeth will enjoy the benefits of Lumineers. Your Lumineers can be installed in two easy visits, and the procedure is painless.
---
Gum Contouring
Having the correct balance of healthy, well-contoured gum tissue helps to compliment the frames of the teeth and provide a radiant smile. The process is painless and is done right here in our Rohnert Park cosmetic dental office.
---
Professional Teeth Whitening
When performed by a dentist, teeth whitening, or bleaching, is quite effective. Your dentist can administer a higher concentration of whitening solution than over-the-counter systems, so the results are more significant. We offer several types of teeth whitening procedures at our Rohnert Park dental office. Your dentist will help you determine the best solution for your unique lifestyle and goals.
---
Sonoma Smiles has the experience and equipment necessary to perform all cosmetic dental procedures in our office in Rohnert Park. For more information, please schedule an appointment with Wayne Sutton, DDS, and we will be in touch with you shortly.