Porcelain Veneers for Santa Rosa & Petaluma
---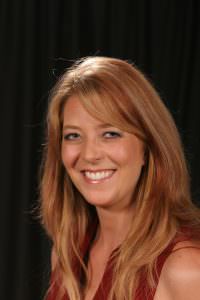 They are essentially custom shells for your teeth that are made from ceramic material.
Dr. Sutton applies the veneers over the tooth surface to —
Cover uneven tooth alignment
Hide uneven tooth spacing
Mask wear and tear in the enamel of the tooth
Conceal cracks and/or chips
Porcelain is an unbelievably durable material that is resistant to stains and will not decay. It also closely resembles natural tooth enamel in texture and in color. For these reasons, porcelain veneers are a cosmetic dentist's choice tool for creating natural, beautiful smiles.
Benefits of Porcelain Veneers
Below is a list of some of the main benefits that porcelain veneers provide in cosmetic dentistry:
A radiant, bright, and beautiful smile
A natural look and feel
Beautifully white teeth
Durability and resistance
Teeth Whitening vs. Porcelain Veneers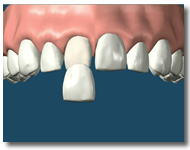 Teeth whitening is a process that is typically designed for only slightly discolored teeth. For more severe cases, porcelain veneers are the most effective alternative for creating that gorgeous smile you so desire.
Keep in mind that the cosmetic dentistry procedure for installing porcelain veneers includes alteration of the original tooth. So alternatively, if your natural teeth are aesthetically adequate and functionally adequate, veneers may not be the best option for your specific case.
During your consultation, if you and Dr. Sutton conclude that porcelain veneers are the best option for your individual needs, then he will discuss with you the additional added benefits.
Beyond looking fantastic, porcelain veneers protect the surface of the damaged tooth underneath. In many cases, the use of porcelain veneers may completely avoid the need for invasive tooth preparations. An example of this would be a dental crown.
Also, teeth are placed under more stress when undergoing less conservative dental procedures. If this can be avoided with a treatment that provides the same finished result, we always recommend the procedure that places the least amount of stress on your natural teeth.
Porcelain veneers are very thin and require minimal reshaping of the tooth that they will be bonded to.
Porcelain Veneers Consultation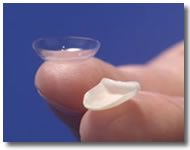 Our Rohnert Park cosmetic dental office offers several choices in porcelain veneers. When trying to decide which of our quality products will fit your teeth in a natural manner, Dr. Sutton will consult with you and help you select the product that is right for you. Call our Rohnert Park office today to schedule your consultation to find out if porcelain veneers is right for you!
Our dental office also offers minimal preparation veneers and no-preparation veneers, such as Lumineers.
Dr. Sutton's free "smile consultation" is well known in the Sonoma County area. He and his knowledgeable team will consult with you on a one-on-one basis in the Rohnert Park office. Together, we can create the smile you've always dreamed of.
Porcelain Veneers FAQs
Why do patients choose porcelain veneers?
The option is a quick and convenient way to address dental issues that might normally require more complex procedures. For example, veneers are a simpler and less costly alternative to dental crowns and orthodontic realignment.
Imperfections are masked by strong, thin porcelain shields that are applied to the front of your existing teeth. Once cemented into place, veneers hide tooth stains that did not respond to teeth whitening techniques, chips and other imperfections. Veneers can also be sized to give your teeth a more pleasing shape or length, or to fill gaps between teeth. Porcelain veneers are stronger than your teeth, but look just as natural.
Is the procedure painful?
Placing veneers involves removing a small amount of tooth surface enamel, but this is a simple procedure that is done with local anesthetic. Reshaping the existing tooth in preparation for a veneer is necessary to ensure your tooth will have the same thickness after placement, and to promote a strong bond between veneer and tooth. After your veneers are cemented into place, you may experience some swelling of the gums, along with sensitivity to hot and cold foods or drinks, but these minor side effects will be temporary.
How long do porcelain veneers last?
You can expect your veneers to last at least 10 years, with a lifespan of 20 years or more not atypical. At that time, you will want to replace your porcelain veneers, since your teeth were reshaped to accommodate the veneers. For patients who prefer a temporary solution to improve the appearance of teeth, dental bonding may be recommended.
When are porcelain veneers not appropriate?
Porcelain veneers are ideal for cloaking minor flaws and misalignment, as well as stained or misshapen teeth. This option is not a way to cover up serious oral health issues, however. Before porcelain veneers can be considered, Dr. Sutton will need to treat any existing gum disease, fill cavities and cure any infections. Porcelain veneers may also not be appropriate for patients who tend to grind or clench their teeth, as this may damage the veneers over time.
Are porcelain veneers the same as dental bonding?
They are similar, but there are important differences. With dental bonding, the structure of the tooth is not modified; composite material is bonded to the tooth in a quick process that can later be reversed, if desired.
During a bonding procedure, a dentist carefully places a tooth-colored composite in the mouth to fill a cavity or treat an imperfection. Because the composite material can be sculpted by the dentist into any shape or size, the bonded material can add balance to misshapen teeth, cover gaps, make crookedness less noticeable, fill cracks and add volume to teeth with chips. Composite bonding can also be used to cover up discoloration. Bonding options are typically less expensive than porcelain veneers, but will not last as long.
What is the difference between porcelain veneers and composite resin veneers?
Composite resin veneers are a low-cost alternative to porcelain veneers that also have a long record of satisfaction and success. Composite resin veneers can often be attached to the teeth in a single day. Porcelain shields are fabricated by a laboratory and require a follow-up office visit. During a composite resin veneers procedure, the resin material is applied directly to the teeth and then shaped to perfection by Dr. Sutton. Each layer is hardened by focusing a high-intensity light on the tooth, then polished.
Your teeth will not need to be reshaped to accommodate a composite resin veneer. Very little preparation of the tooth is necessary, and the resin material can be removed at a later date, if desired. Composite resin is not as durable as porcelain, however, lasting an expected five to seven years. The translucent surface of porcelain also provides a more natural look for the veneer.