Wayne Sutton, DDS
Sonoma County's Premier Cosmetic Dentist
Dr. Sutton is fast becoming recognized as one of Sonoma County's premier cosmetic dentists. He has undergone extensive training in cosmetic dentistry through one of the world's finest post-graduate training institutions, The Pacific Aesthetic Continuum in San Francisco. He has also studied Advanced Occlusion at the prestigious Hornbrook Group. Dr. Sutton received his Doctorate in 1997 from UCSF School of Dentistry and has three years experience as a clinical instructor at UCSF. He was the only recipient for the coveted "Clinical Excellence Award" in 1997. In 2006, Dr. Sutton became one of the first dentists in Northern California to earn his Fellowship in the Academy of Comprehensive Esthetics. Dr. Sutton is very passionate about continuing education where he takes over 8 times the requirements yearly to maintain licensure in the state.
He is an active member of the American Academy of Cosmetic Dentistry, the Dental Organization for Conscious Sedation (where he was awarded his Fellowship), the Academy of General Dentistry (Fellowships status), and the American Dental Association. Dr. Sutton is also a member of the American Academy for Dental Sleep Medicine. It is his goal to help educate the public about the dangers of sleep apnea and offer testing and treatment options. Dr. Sutton often gives lectures to local groups about dental technology and cosmetic dentistry. As one of the most experienced dentists in Sonoma County at the use of Sedation techniques, he is sought out by hundreds of patients each year to provide comprehensive dental care in a comfortable, pain-free environment.
Dr. Sutton has appeared on KFTY News Channel 50 as the local expert in cosmetic dentistry. He is also a regional consultant for dental related questions through his website at www.sonomasmiles.com. Dr. Sutton has a growing passion for digital photography where he proudly displays his new smile photographs he takes in his portrait studio, on the walls of his office and his website. He also helps teach other dental professionals how to incorporate digital photography into their practice. Designing a new smile for a patient is an art that takes years of training and experience and the rewards are life changing.
Dr. Sutton is currently scheduling his educational programs where he will be training other dentists in the art and science of cosmetic dentistry and digital photography. He has produced and manufactured an educational DVD entitled "Simplified Smile Design". Dr. Sutton is a lecturer for Ivoclar-Vivadent where he helps train other dental professionals on the newest dental materials and their application to aesthetics. Dr. Sutton is one of a select group of cosmetic dentists to be recognized as an Official Dentist of the Mrs. Globe – Mrs. USA Pageants. His lifetime goal is to become one of the premier cosmetic dentists is the world by constantly critiquing his own work in an honest and analytical manner. He believes that beauty of the fine arts can be applied to aesthetics in smile design. It is to this end that he continually strives in a singular purpose.
Dr. Sutton has a full-time private practice located in Rohnert Park where his major focus is cosmetic and reconstructive dentistry using conscious sedation. For more information about cosmetic or sedation dental care, you can contact our website at www.sonomasmiles.com. Dr. Sutton can be reached during the week in his private practice between 7am and 4pm and offers free cosmetic consultations.
Membership & Awards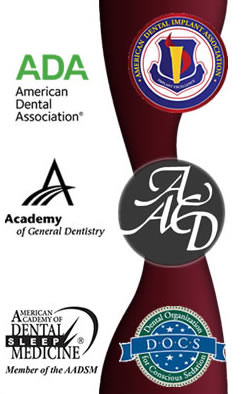 Academy of Comprehensive Esthetics, Fellow
American Academy of Cosmetic Dentistry
Dental Organization for Conscious Sedation, Fellow
Academy of General Dentistry, Fellow
American Academy of Implant Dentistry, Fellow
American Dental Association
1st Makeover Dentist, Dear Doctor – Dentistry & Oral Health Magazine
Clinical Excellence Award UCSF